Vancouver is a vibrant city full of culture, nature, and adventure. Located in the southwestern corner of British Columbia, Canada, Vancouver offers something for everyone – from outdoor activities to interesting sights and attractions. With its diverse landscapes and mild temperatures, it's easy to see why people are drawn to this special place.
Vancouver is one of the most beautiful cities in the world, with stunning views of mountains and the ocean. It's no surprise that it's consistently ranked highly on lists of best places to live. But Vancouver isn't just a place to admire from afar – there are plenty of attractions for you to explore!
Geography and Weather of Vancouver
Vancouver is situated on the western side of Canada's mainland, bordered by the Pacific Ocean to the west and surrounded by lush forests and mountains. The city has one of the mildest climates in all of Canada – with temperatures rarely dropping below freezing even in wintertime. The average summer temperature is 22°C (72°F) while winters are generally cool with an average temperature of around 4°C (39°F). It rains quite often throughout the year but that doesn't stop locals or tourists from enjoying everything this beautiful city has to offer!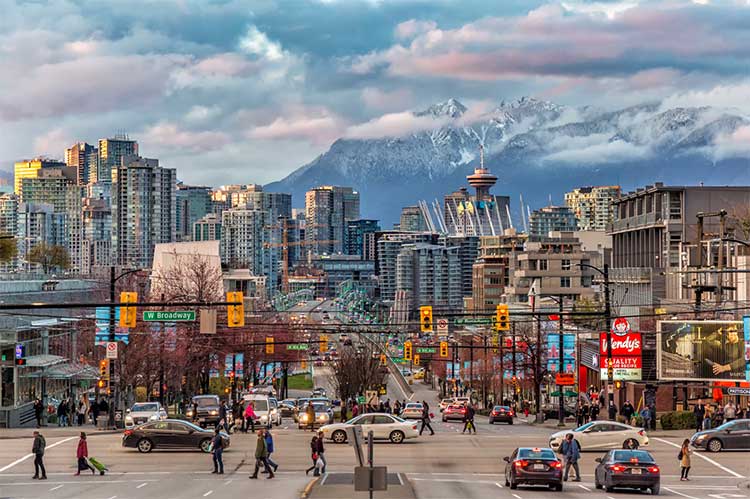 The Attractions of Vancouver
There are many popular attractions located in downtown Vancouver including Stanley Park, Granville Island Public Market, Chinatown, and Grouse Mountain. If you love nature, be sure to check out Stanley Park – a 1 000-acre forest filled with walking trails and native plant life. The park also features impressive totem poles and monuments, so don't forget your camera! There's also the VanDusen Botanical Garden, which is home to more than 7 500 species of plants from around the world. Stroll through colourful gardens, explore the Vancouver Aquarium and take a guided tour of the area.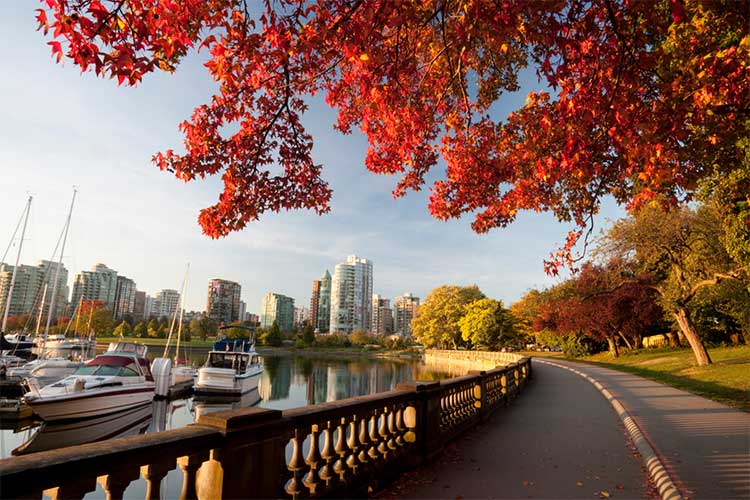 Granville Island Public Market provides visitors with local produce, fresh flowers and other artisan goods; while Chinatown is home to some of Vancouver's best authentic Chinese cuisine. And lastly, Grouse Mountain provides stunning views of the city as well as plenty of outdoor activities such as skiing or snowboarding during winter months. All these spots make downtown Vancouver a must-visit destination!
For art lovers, Vancouver has plenty to offer too. There's the Vancouver Art Gallery, which houses more than 10 000 pieces from Canadian and international artists. The nearby Vancouver Maritime Museum is also worth a visit, with its comprehensive collection of maritime artifacts from around the world.
Vancouver is also known for its vibrant nightlife, with an array of bars and clubs to choose from. And if you're looking for something a bit more laid back, head to Granville Island – home to countless studios, galleries and a farmers' market.
No matter what your interests are, Vancouver has something special for everyone to enjoy! Whether you're looking for a place to relax and take in the views or explore Vancouver's many attractions, you'll be sure to find it here. Vancouver is truly one of the most beautiful cities in the world.
The city of Vancouver offers something unique for everyone – its picturesque scenery combined with its vast selection of attractions makes it an ideal destination for travellers looking for a bit of adventure or those simply wanting to take in the beauty that nature has to offer. With its mild climate year-round and abundant green spaces, there's no better place than Vancouver to experience all that British Columbia has to offer! So come visit today—you won't regret it!
List of Real Estate in the city of Vancouver
List of Cars in the city of Vancouver